Represent the change you want to see in the world.
Second-Hand for a better Future
One of the core values of Second Future is to create a better future through second-hand clothing.

Many industries have massive negative impact on people's livelihoods, be it due to undignified working conditions or disregard for our planet and its natural ecosystems.

Driven solely by the idea of maximising profits, big corporations ruthlessly dominate the market, with poor quality being one of the tools used to increase the amount of product sold.

In few industries is this as evident as in the textile industry.
Given freedom of choice, our community should rethink production and consumption, thus moving in a more conscious direction.

With our product range of vintage and contemporary second-hand, we want to offer a rare+unique range of clothing, available without supporting questionable corporations and big business.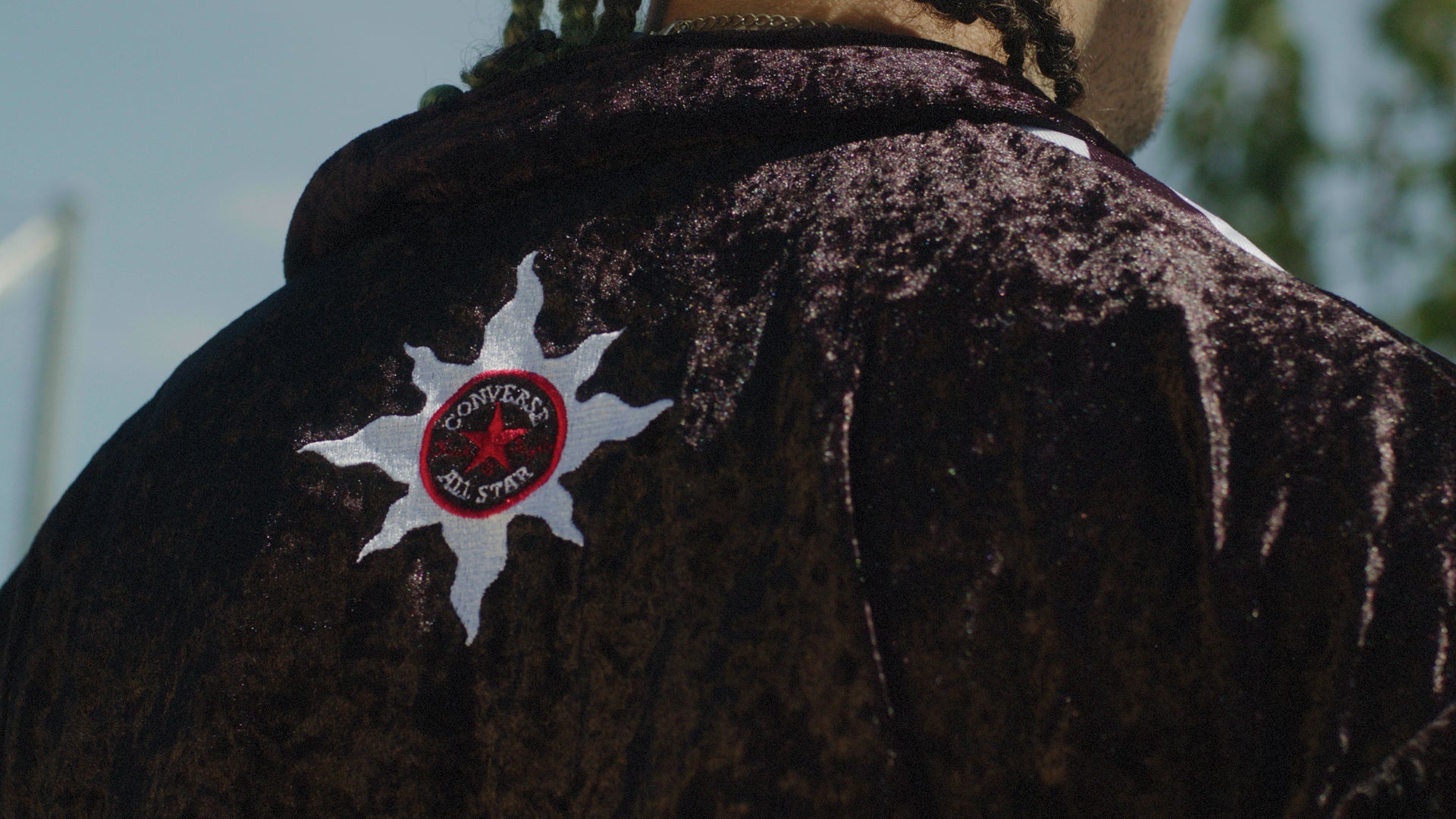 Selection
As a counterpart to capitalist mass-produced goods, it is our claim to offer goods that stand out on the one hand due to their quality, but especially due to their rarity and cultural significance.

In order to be able to do this, we attach great importance to personally selecting every single item and regularly visit Italian dealers. Our range can be roughly summarised under the term 'streetwear', whereby our assortment is constantly growing to offer more styles + sizes.

We hope that our handpicked & timeless assortment will prevail against fast fashion and that you will give some of our clothes a second future.
Fairness
We want to contribute to the establishment of second-hand fashion in society. Therefore, it is very important to us to sell our products at fair prices and to distance ourselves from the idea of absolute profit maximisation.

Many of our garments are quite rare, especially those from our vintage section. The value of some of these pieces is already quite high due to their rarity as well as their cultural history and will increase even more in the future. Nevertheless, in addition to these factors, we take into account that such pieces should not only be available to a small part of society due to market price.
Sustainability
To provide a complete sustainable process for our customers we always use DHL GoGreen shipping and recycled boxes.
Furthermore we work together with the sutainable and ethical bank called Ethik Bank. This way we can provide finance processes that are as fair and morally as possible
Sourcing Trip to italy
To get our first big stock of clothing we went to Naples, Italy in 2022. This is our travel Movie filmed on Super 8.
Product pictures & Editorial