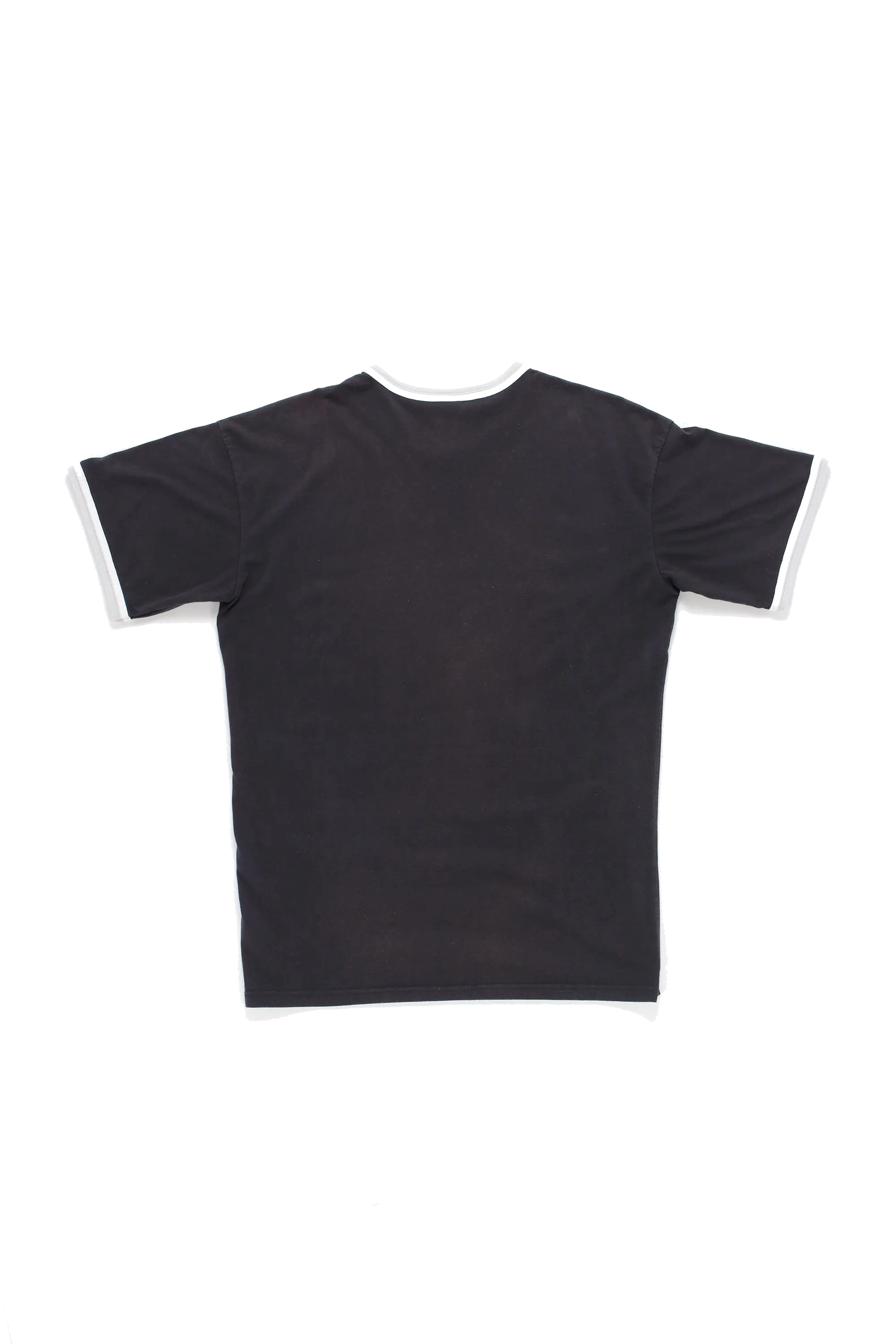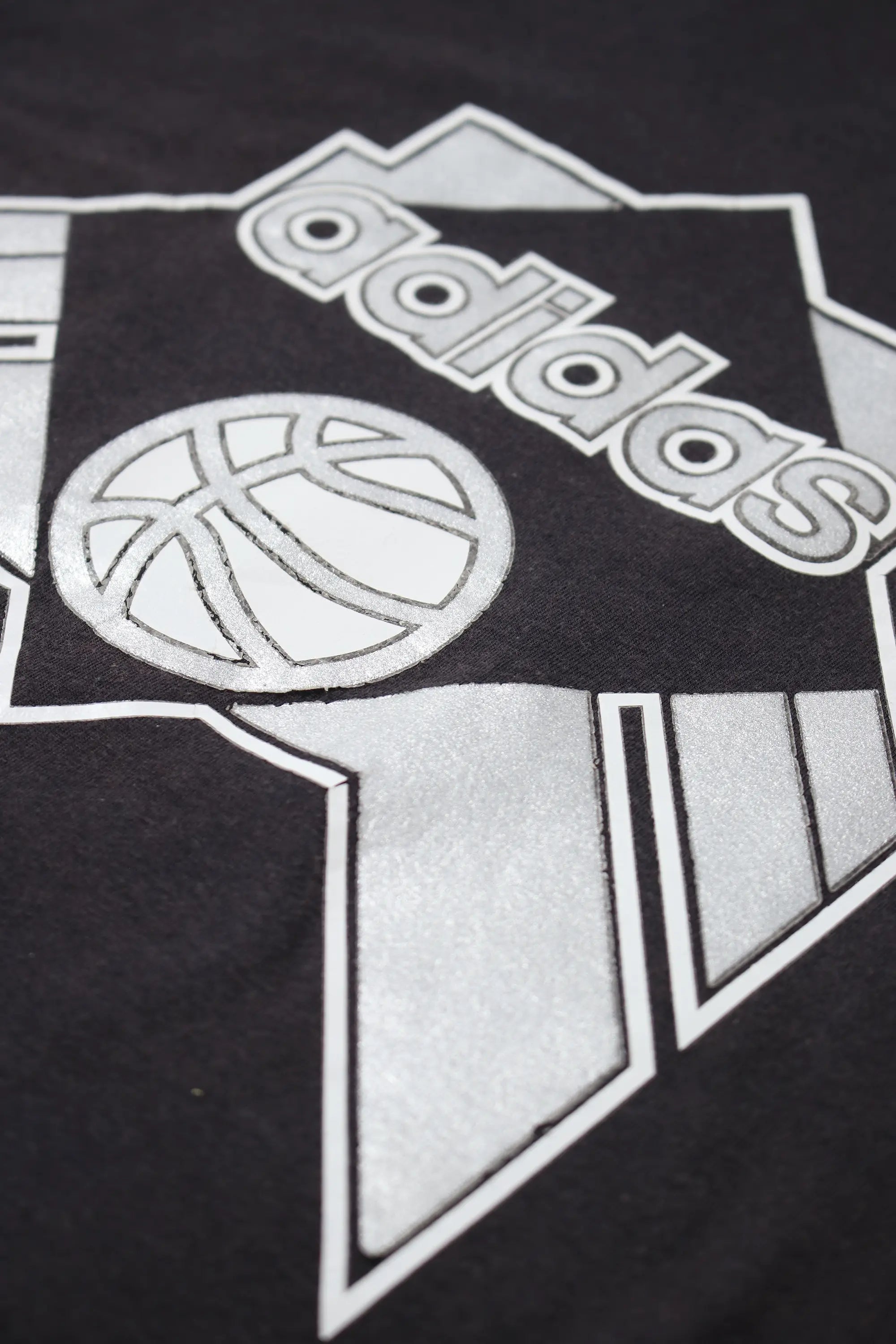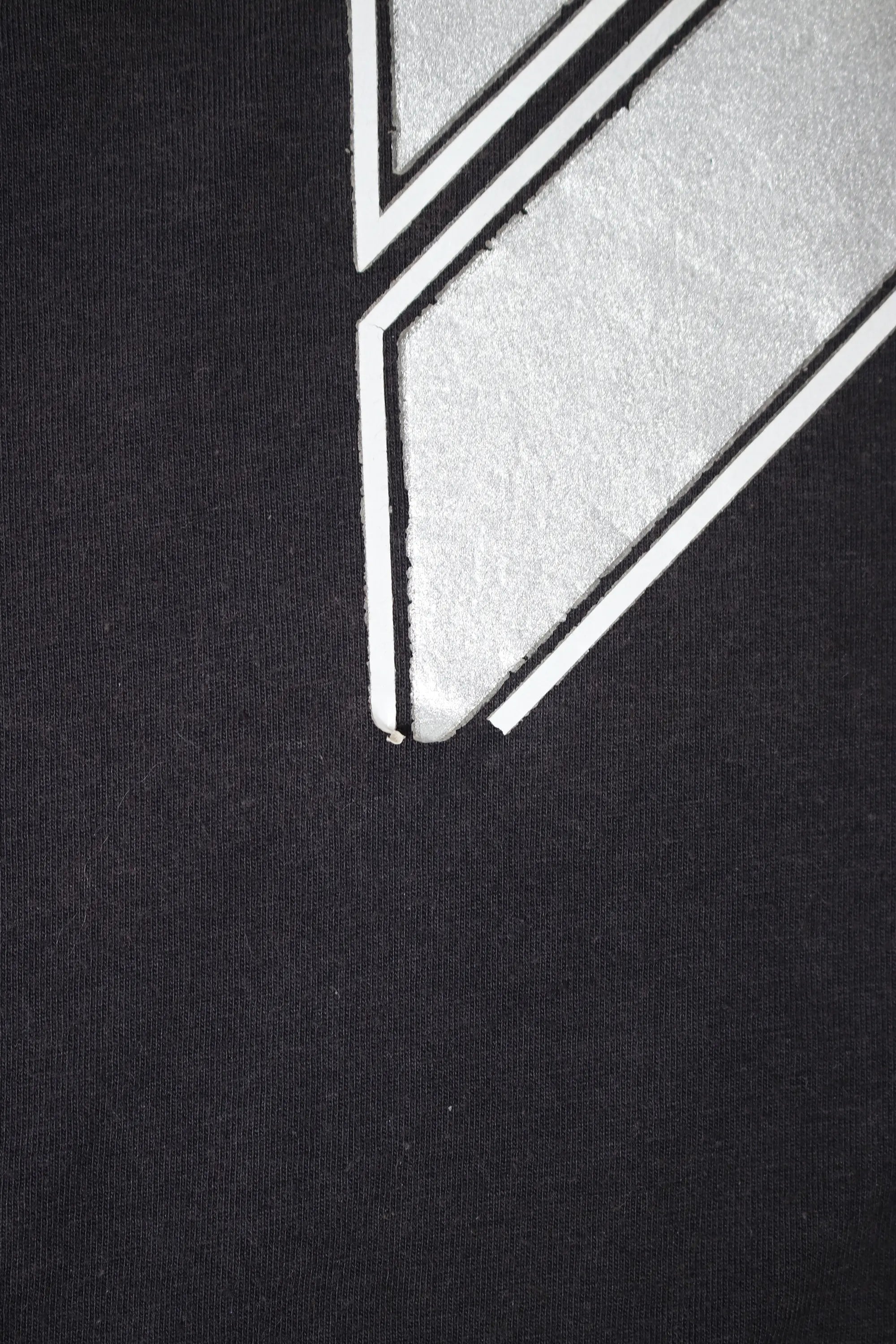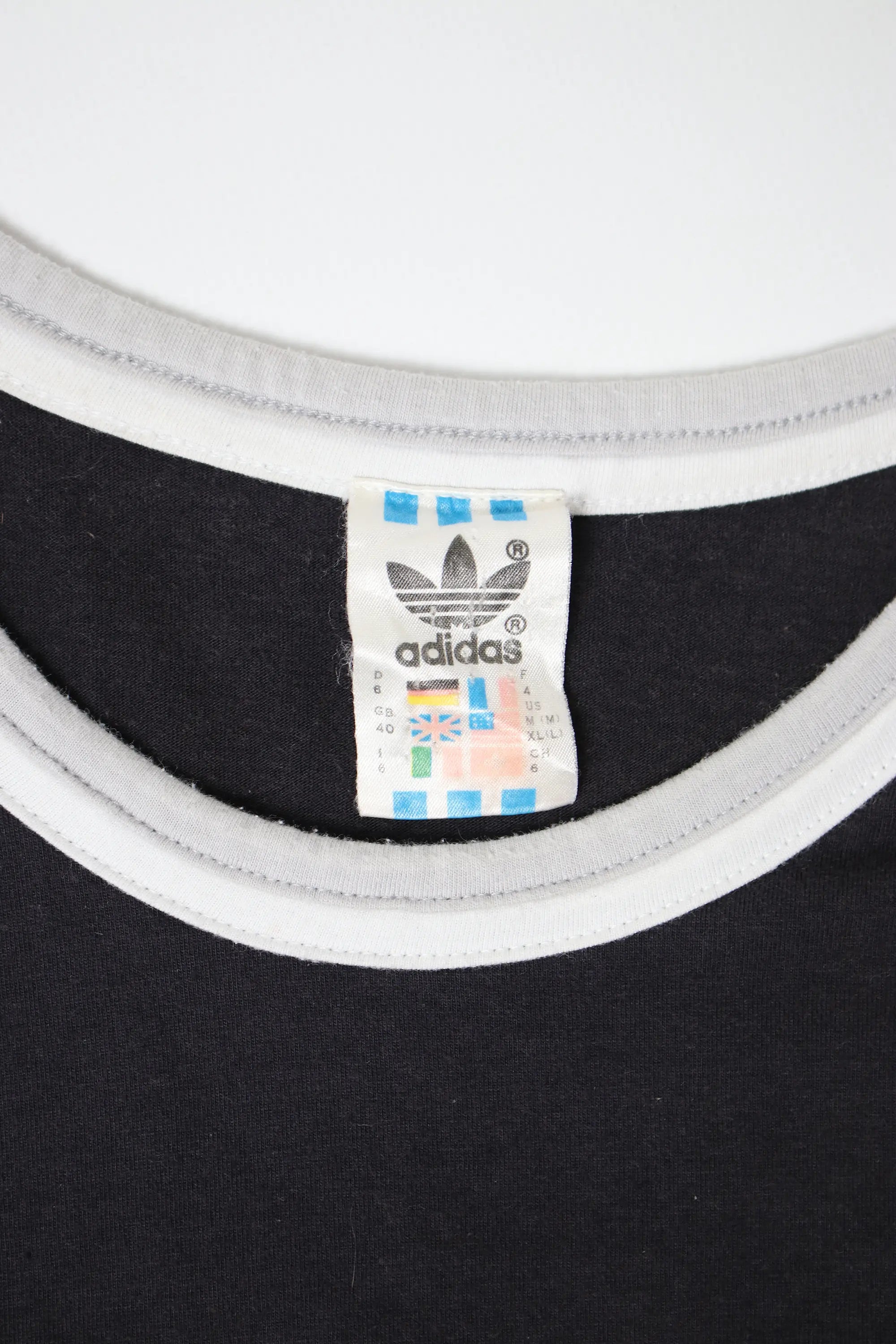 Adidas Shiny Basketball T.
Vintage Adidas Basketball T-Shirt
Shiny print on chest
Short sleeves
Flaws:
 small hole on right shoulder, foil starts cracking on one edge
I chest width 50 cm
II shoulder - hem 65 cm
III sleeve length 34 cm
Shipping & Returns
You can return an Item by using our return form or by using the return function inside your account.
No. We believe shipping to other continents is contrary to our core value of saving resources. Because of that we only ship to countries within Europe.
Within Germany your order will usually arrive after 2-4 days.
Outside Germany it can take between 2 and 8 days
We acknowledge that in an online store it might be difficult to grasp whether a piece fits or does not.
Since we still want to encourage everyone to try out Second Hand returns at Second Future are generally free.
Condition & Measurements
We rate our pieces depending on their condition with one of the following codes:
-decent
-good
-very good
-NWOT (New without Tag)
-NWT (New with Tag)
On our Measurements page we have images describing how exactly we take our measures.